Environment´s information
The Machado´s route of Alvargónzalez, in where is Cidones, was born in Soria, where the traveller can be delighted in its gastronomy as well as in the Romanesque, Gothic, poetic routes, walks next to the Douro, parks and Mount of Valonsadero. If you decide to follow the Route of Alvargonzález you will get into through the region of Pine Forest with its reservoir of Cuerda del Pozo, mycology, wonderful landscapes, among the Black Lagoon and charm villas as Vinuesa highlight. As well as, we recommend to visit the Sculptural Museum of Pedrajas and the rocky sculpture of the square of the church in Ocenilla.
Cidones
It is 12 km far away of Soria, it is in front of the Mountain Chain of Cabrejas with its Peak Frentes and behind the reservoir of the Cuerda del Poz. It is the Machado´s Route of Alvargonzález which ends in the Black Lagoon (Vinuesa). Its parish of Saint Miguel is mainly gothic. Next to the road there are some Indian big houses. In the cave of the Peak Frentes born a spring which usually is dry in summer and it lets to be examined carefully. There is also a fountain in the urban core built by Indian people. In the term of Cidones the oak and big extensions of pines predominate. In these lands are fields with very varied aromatic flowers which are for the consumption: tea, thyme, chamomile, elderberry and mauve. Its typical dish is the bread-roll and as drink, the "zurracapote".
Tours

* Natural Park of the Canyon River Lobos.
* Black Lagoon.
* La Fuentona.
* Many alone beaches among rocks in the Swamp Cuerda del Pozo.
* Mount Valonsadero.
* Numancia.
* Cid´s walk.
* Machado´s landscape.
Activities
Golf 5 kms, ski in Urbión, renting of snow snowmobiles, quads, 4x4, horses, hang gliding, balloon and glider, water sports, mountain climbing in the Picos de Urbion, Fishing, cycling, etc…
WHERE TO GO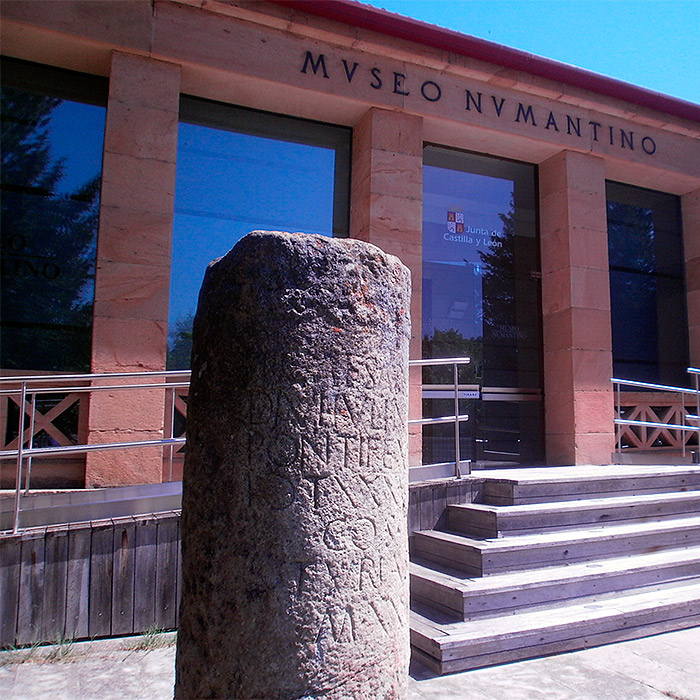 Museo Numantino
Resumen de toda la historia paleontológica y arqueológica de la provincia, sito frente al Parque de la Dehesa y del parking público. Destaca ante todo por los restos celtibéricos, sobre todo por las c...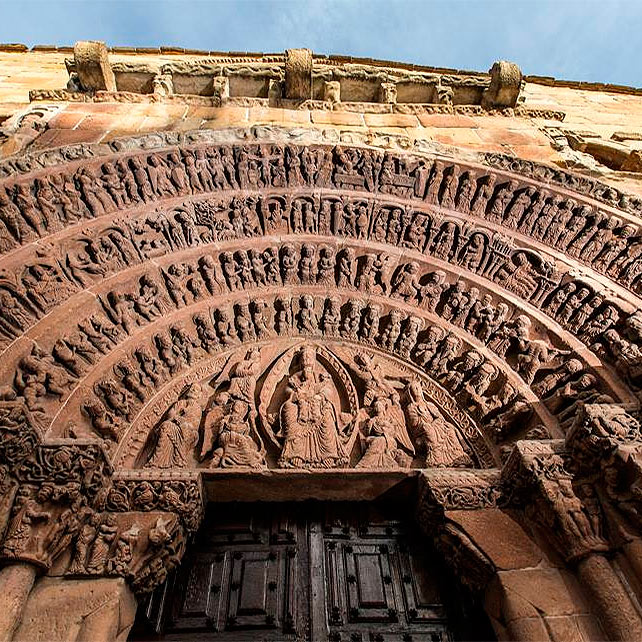 Iglesia de Santo Domingo
Su fachada románica, parecida a Notre Dame de Poitiers, es magnífica, con unas arquivoltas de imágenes del Nuevo Testamento, incluido el Apocalipsis, y un buen tímpano figurativo con pantócrator-tetra...
UPCOMING EVENTS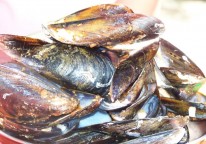 La Fiesta del Mejillón
En Cabrejas del Pinar, del 18 al 20 de agosto
Esta festividad se celebra cada año el tercer fin de semana de Agosto.\r\nHace unos 30 años se empezó a celebrar esta curiosa fiesta, lo que comenzó como una fiesta familiar hoy en día es una fiesta e...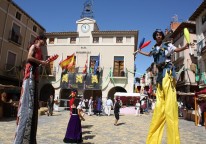 Mercado Medieval Sanestebeño
En San Esteban de Gormaz, del 19 al 20 de agosto
La representación de su mercado medieval por las calles del casco histórico de la villa. Actores, juglares, danzantes y artesanos darán vida a una tradición que permite recordar, a través de 100 puest...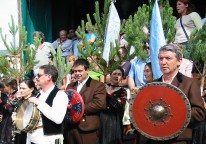 Pinochada
En Vinuesa, del 14 al 20 de agosto
Estas fiestas patronales están declaradas de Interés Turístico Regional por su tipismo etnográfico con diversos rituales entre los que destacan la pingada del mayo en la Plaza Mayor y lo que es en sí,...